A52 Signs & Graphics offers creative and affordable solutions for your visual communication needs.
We are your full-service source for providing a wide variety of signage and design services to help you achieve your goals. We combine
cutting-edge sign making technologies, graphic design expertise, and skilled craftsmanship in our signage production processes to deliver high quality solutions. Our specialists will work closely with you to effectively convey your visual message. If you do not find a graphic layout that fits your requirements, we can develop a customized solution for you.
Request quote
Whether your goal is to create a consistent brand identity, promote a product or better market your business, A52 Signs & Graphics is your one-stop shop for highly visible and effective indoor signage solutions. Our goal is to create indoor signage displays and designs that express the mission and capture the personality of your organization or event with a modern and elegant appearance for any visual communication need.
Request quote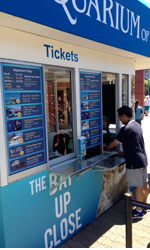 If it is important for you to make an immediate visual impact with guests and potential customers, A52 Signs & Graphics is your one-stop shop for highly visible and effective outdoor signage solutions. Our aim is to help you create exterior signage displays and designs that identify and easily place your organization or event with a modern and elegant appearance for your visual messaging needs.
Request quote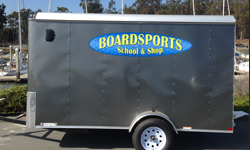 Vehicle and fleet graphics are one of our favorite B2B services because we love seeing our handiwork when we are out and about. Your business should take advantage of mobile advertising with spot graphics, lettering, or partial/complete wraps.
Request quote
Who We Are
Proprietor Abby Conklin fulfilled a long time dream of opening her own sign shop by founding A52 Signs and Graphics in January 2012. The seed was planted during college when she worked part-time at P. Smith Signs, a local sign shop in Knoxville, Tennessee. When the opportunity arose to transition fully into a new career, Abby dove headfirst into the training and education that would be the base of her creative calling. She studied in the certificate programs for Graphic Design and for Web Design and Graphics at City College of San Francisco. She also trained in all facets of signage production processes at the now closed Signs By Tomorrow in Santa Clara and at the National Taxi Cab Supply in San Francisco. Abby became an Avery Dennison Certified Wrap Installer in June 2016.
For a decade, Abby previously worked as a women's college basketball coach at multiple Division I programs across the country. It was in this profession that she dabbled in graphic design and print layouts for the basketball programs' visual communication needs for recruits, supporters, and campers. Abby took on increasingly complex graphic design projects and progressively applied self-taught techniques in design software into her work. This experience solidified her desire to pursue a sign making profession.
Abby has a M.A. in Organization and Leadership from the University of San Francisco. She earned her bachelor's degree at the University of Tennessee, Knoxville, where she also played collegiate basketball and won two national championships. Abby's jersey number was 52, which is the origin of the "52" in the business name.
Business and Professional Affiliations